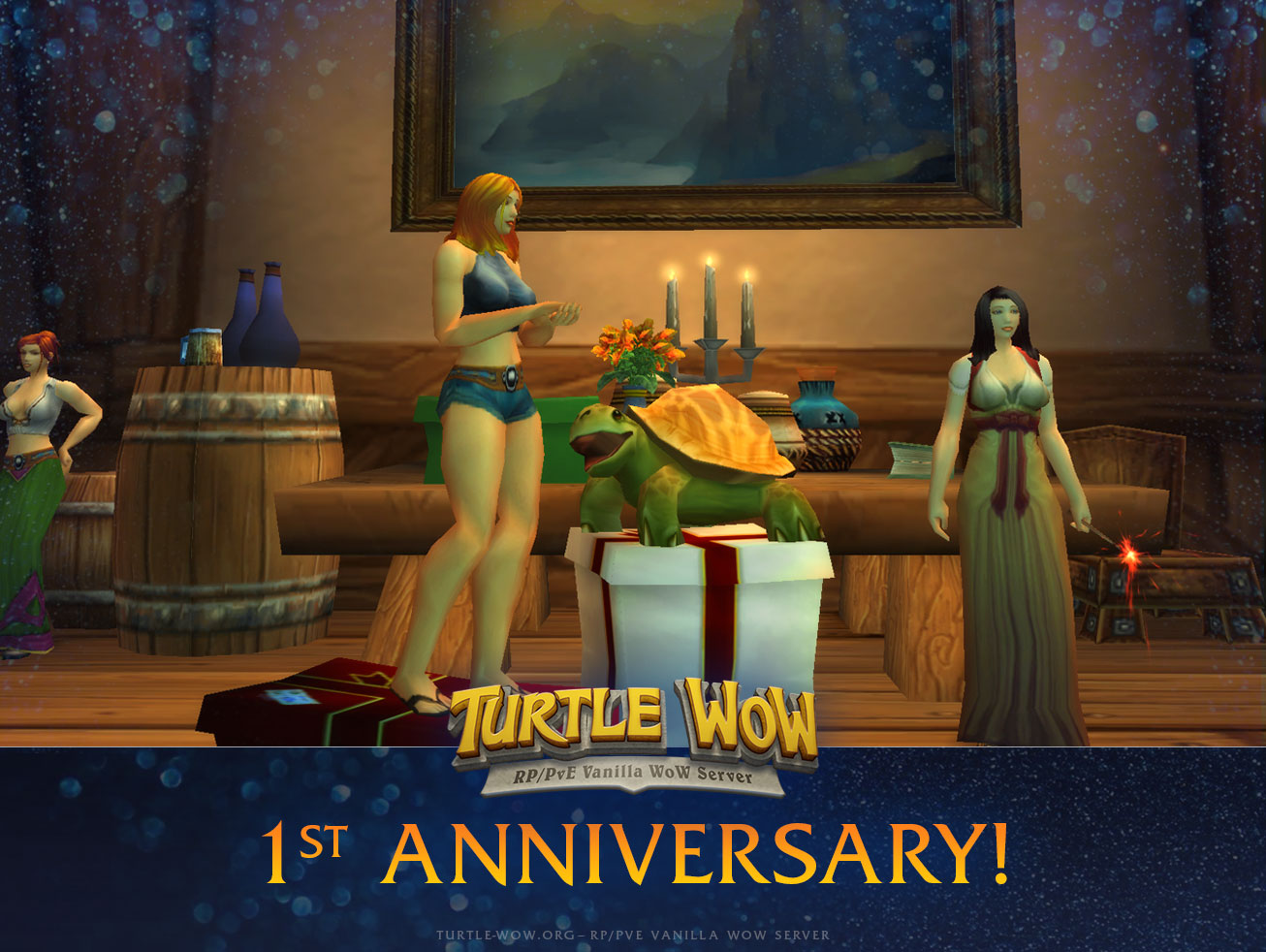 Greetings, our lovely turtles! Time flies fast, unlike us, and here we are at the very first Turtle Anniversary!
It matters greatly for us all whole this long path we took exactly 365 days ago together with you. Our team has grown just a little bit, our community grows even more. The shell is developing and becoming even more comfy and strong.

An example of our recent statistics and population growth:
22.03 9PM GMT: 27 players online
22.09 9PM GMT: 122 players online (450% more!)
September peak: 135 players online
Active population size: 1772 turtles
We thank you and everyone who contributed to our project! We love you and we are proud to be part of such an amazing community. We congratulate you with our first Anniversary and fondly invite all your friends, family and all those who love the original ideas of Blizzard that made World of Warcraft possible in the first place, to join our little world.
So, what's the plan?
Login to the game on October 6th 2019 and join our celebration!
Speak to Speedy and help this fella to get stuff together for his Birthday party!

Contribute to Warcraft Lore Quiz! World chat is going to be united for a celebration weekend and we will be running a quiz with giveaways!
Sincerely yours,
Turtle WoW Team
https://turtle-wow.org/