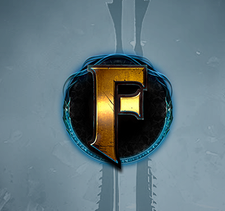 Visit Website
Community

2

Scripting

2

Population

2
Avg. Population
2500-5000
Shop
Vanity Items, Gear, Gold
Realmlist: shadowlands.logon.firestorm-servers.com
Discord: https://discord.com/invite/firestorm
Realm Description

Greetings everyone !
Let's start by doing a little recap: Oribos, our Shadowlands realm has been released for 3 weeks now, and things have been looking great. We've continued to apply fixes and script things ever since the 20th of December, but nothing major has been hindering player's experience so far.
This time has been valuable to us, as we didn't want to release the major content (Mythic+, rated PVP and the raid) without making sure it would be in the best possible state while at the same time not making wait too much. For the past weeks you've been able to experience the new leveling system, the Shadowlands questline, Torghast, dungeons and a lot of cool features. That being said we're aware of the limits those have, and we can now safely add new content for your to enjoy !
On Monday January 17th 10:00AM Server Time, we'll be starting the Season 1 of Shadowlands, which include the Mythic+ mode for dungeons, rated PVP, but also the release of the first wing of Castle Nathria in LFR, NM and HM difficulties alongside the weekly chest: The Great Vault.
On top of that, at the same time Boris will also be returning to our servers for a full week to offer a free boost to the max lvl (50 on Oribos) to get you started or help you get a new alt !
Firestorm – Oribos News