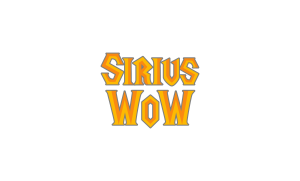 Visit Website
Community

0

Scripting

0

Population

0
Realmlist: set realmlist logon.siriuswow.com
Discord: https://discord.com/invite/8BP78B8kEt
Realm Description

Welcome all of you to Sirius WoW
If you're here, it's because you're a heavy PvP player, and, that's great, because so are we. For us, everything is based on battle, and there's nothing more fun than spending countless hours doing BGs, Arenas and Duels.
We will open doors on April 22 as BETA release! Read below to know more about our realm:
Starter Gear: We're giving all new players Vicious S9 Elite gear to help you get started. You can upgrade to Ruthless S10 and Cataclysmic S11 as you progress.
Enchants and Gems: We offer free enchants and 4.0.6 gems, with 4.3.4 gems available for purchase with honor points or vote points.
Glyphs and Training: We provide free glyphs and training to all players.
Mounts: Basic mounts are free, while more advanced ones can be purchased with honor or conquest points, vote points, or donation points.
Arena Seasons: We host Arena Seasons with cash prizes.
Honor and Conquest Rates: Our honor and conquest rates are set to 1x for fairness.
Professions: We offer free instant 525 professions, along with free materials.
Hunter Pet Zone: We've created a dedicated Hunter Pet zone for hunters to tame their pets.
Malls and Dueling Zones: We have two malls – one for Horde and one for Alliance – as well as separate dueling zones.
Gurubashi Arena: As we've said, we love PvP. Gurubashi Arena is the best place for a FFA PvP.
Customization: We have a custom transmog NPC and custom items for extra flair.
Custom Currency and Title System: We've introduced a custom currency that you can use to purchase Legendary Items and Heroic T13 Trinkets & Weapons, along with a custom item system that's used for titles.
We hope you'll join us and experience all the excitement we have to offer!
Sirius WoW News