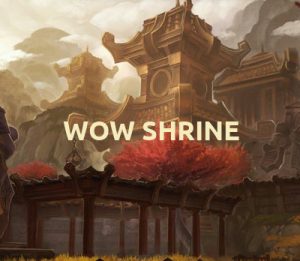 Visit Website
Community

0

Scripting

0

Population

0
Realmlist: wrath.wowshrine.net
Discord: https://discord.com/gHwgKtWWdb
Realm Description

WoW SHRINE – Wrath WotLK server x5. Low rate wow servers. Scripted Instances, Working Pathfinding, Events, Active Battlegrounds, Outdoor PVP, Dungeons & Raids. Join Us! Weekly Pet Rewards!
Disccover abundant solo adventures, intriguing epic group quests, challenging dungeons and epic battles!
x5 Rates, Battlegrounds, ICC/RS Scripted, Daily Quests, Weekly Events, Weekly updates, Transmogrification
World of Warcraft WotLK 3.3.5a – Blizzlike x5 rates.
Wrath x5 WotLK server
Blizzlike Low-Rate
3.3.5a (Build 12340)
Realmlist:
set realmlist wrath.wowshrine.net
Web: https://wotlk.wowshrine.net
Discord: https://discord.wowshrine.net
Forum: https://www.wowshrine.net/forum/
WoW Shrine – x5 News