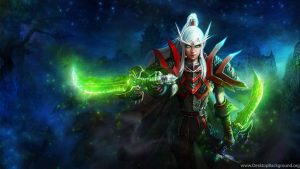 Visit Website
Community

1

Scripting

1

Population

1

Average
Loading, please wait
Realmlist: set realmlist logon.vcnwow.net
Discord: https://discord.gg/qTMgNJf
Realm Description

Welcome to V.C.N WoW:
We are a Hardcore PvP Server dedicated to PvP, Arena, Battlegrounds and Custom Content. Our Custom malls have everything you need including Tier 10, Heroics, 95% of all Epic Items, Mounts, Weapons and of course our PvP Rewards Vendor. All Characters start in Tanaris Custom Mall where you can gear up, get instant professions, enchants and much more.
All players have access to .commands option on our server and our VIP Members get 14 extra .commands including a custom "World Chat Tag".
We have Custom Duel Areas with LOS and World PvP Locations which are accessible via our Telelport NPC, which can also be used for Teleporting to all major cities, dungeons and raids.
Our PvP System provides players with "Badge of Justice" currency which can be later exchanged for items at our "PvP Exchange Vendor."
Our Voting items & Donations rewards are available directly on our website in the "Item Store" located in your "User Panel."
Every Vote Counts! that is why we reward your each vote with 1 to 2 Voting Points which can be used to exchange for Legendary & Custom Items.
Please feel free to open a GM Ticket if you require any assistance from our Dedicated Staff Members or simply use our Discord Channel to speak to our Amazing Community.
V.CN WoW News