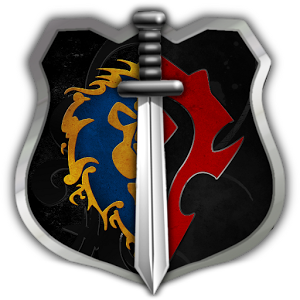 Visit Website
Community

2

Scripting

2

Population

2

Average
Shop
Vanity Items, Gear, Levels, Gold, Characters
Realmlist: set realmlist logon.vcnwow.net
Discord: https://discord.gg/sDFvM2F
Realm Description

Welcome to Vengeful WoW PvP/Fun Server:
VengefulWoW is a World of Warcraft Hardcore PvP Server , Instant 80, Funserver dedicated to PvP, Arena, Battlegrounds and World PvP.
We provide players with old school pvp experience, 95% of all items are available for free to all players, that includes Arena Season 8 Item Sets
Our Sanctuary malls have everything you need including Tier 10, Heroics, 95% of all Epic Items, Mounts, Weapons and of course our "Custom PvP Rewards" vendors.
All players have access to .commands such as [.save][.repair][.unstuck] and access to [cross-faction interaction][cross-faction who list].
PVP System and Killstreak Script:
Our PvP system rewards players Honor and PvP Tokens per kill, our Killstreak System provides players with Honor, Tokens, Buffs and of course your killstreaks are announced worldwide. Your PvP Tokens and Honor are used to purchase Custom PvP items, Rare and Custom Mounts and other rare in game items.
We have Custom Duel Areas and Training Grounds, players can duel and train without being bothered by anyone,  as you as you enter these areas you will have a special buff that will prevent players from attacking you. You can take your time to duel a friend or train your character.
We take pride in our Transmog System, we have no limits set on our Transmog NPC, it means you can transmog Daggers->Axes or 1H Swords ->2H Axes. You can transmog plate with cloth and vice verse, we can guarantee you, you will never look alike, everyone on our server looks epic and different. You can save up to 10 sets in to our database via Transmog NPC.
Our Realm has perks for all classes and races, for example for have a HunterNPC which provides hunters with Instant lvl 80 pets, including Rare Pets and Spirit Beasts. Hunters are an amazing class, we suggest you try it on V.C.N.
You can get Instant Professions, Secondary Professions, all trade goods and recipes are free and available in a special section in our mall.
The majority of our players use Teleporter NPC to travel around the world, however we also provide a Portable Teleporter Stone at our voting vendors. You also receive a high-tech Hearthstone.
Our Welcome NPC provides server information and Realm Rates and Specific Information on our Systems, Custom NPCs and Scripts, in addition you will be gifted 3 very rate items to start your journey on our server.
Our Voting items & rewards are available directly on our website in the "Item Store" located in your "User Panel." Everything is fully automated.
Please feel free to open a GM Ticket if you require any assistance from our Dedicated Staff Members or simply use our Discord Channel to speak to our Amazing Community.
Vengeful WoW News