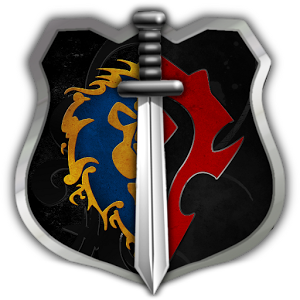 Visit Website
Community

5

Scripting

5

Population

5

Average
Shop
Vanity Items, Gear, Levels, Gold, Characters
Realmlist: set realmlist logon.vcnwow.net
Discord: https://discord.gg/sDFvM2F
Realm Description

V.C.N WOW is a Wrath of The Lich King Private Server.
Our Server is the Grand Father of "
Hardcore PvP
" environment with a Funserver Theme. We take pride in our very unique
PvP
and
Killstreak
systems.
Every player on our server receives a set of commands which will facilitate your game play on our realm. Since we are a Hardcore PvP, Instant 80 Server we also provide players with Instant Professions, Max Skills as well as the best gear the game has to offer. We do not believe in non-stop grinding for gear on a Private Server.
That being said, you will have to PVP for the best gear on our server such as Arena Season 9, Custom PVP Rewards and many other Custom items.
All our custom items and custom sets follow a unique formula of stats increase, we do not provide players with over powered gear and unbalanced stats. We are all about balance and fair PVP game play.
V.C.N WOW provides players with
Legion Gladiator
Items, Mythic Sets, Titles as well as Legion Textures and Objects and allows you to transform your gear in to Legion Models and Animations used in Legion Expansion but ported to work in WOTLK Environment. However in our Transmog Mall you will find items and sets from all Expansions, including: Vanilla & TBC and allows players to save their favorite Transmog sets to our database so you can switch between your saved sets at any time.
V.C.N WOW also has many unique scripts and features not available on other servers.
We give players access to Free Morphs, Free Visuals, a Collection of Custom Mounts, Toys, Vanity Items, Custom Fun Items, Transformation Stones, Portable Teleporter, Custom Daily Quests, Boss Encounters. Our Custom Scripts that allows players to exchange their Currencies, Exchange Currencies for Titles and much more.
We host weekly Events, Monthly Competitions which includes free VIP Accounts as prizes and of course our most famous PVP Events. We guarantee you lots of fun on our server.
One of the most important aspects of our server is our
Amazing Community
and
Incredible Staff Members
. We always have the most down to earth staff members and most incredible and chill players you will ever ever find anywhere else! You will be always welcomed, you will always find a friend here, someone to share your experience, here on V.C.N.
We are waiting for you !
RR2739 & V.C.N WOW Staff,
V.C.N WOW – Redrum Realm News