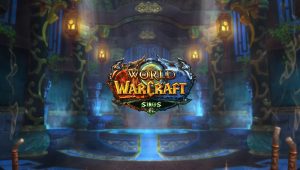 Visit Website
Community

8

Scripting

8

Population

8
Realmlist: set realmlist 151.80.20.84:9643
Realm Description

Sirus – это действительно уникальный игровой сервер World of Warcraft, играя на котором, Вы можете быть уверены, что скучать не придется!
Ведь об этом позаботилась Sirus TEAM! Только на этом сервере Вы сможете поиграть в действительно интересную и хардкорную игру, в которой нет места слабакам.
У нас есть:
– HD модели из Warlords of Draenor
– Целых пять новых рас: Воргены, Гоблины, Наги, Высшие Эльфы и Пандарены!
– Переписанный контент дополнения "The Burning Crusade" под 80-й уровень!
– Новые комплекты брони и оружие для PvE сражений, легендарные цепочки заданий
– Система улучшения PvP-экипировки от доспехов 5-го сезона арены до 10-го!
– Абсолютно уникальная система развития персонажа после достижения максимального уровня, благодаря которой Ваш персонаж будет постоянно развиваться – "Категории"!
– Награды за серии убийств на полях боя!
– Сотни новых транспортных средств и неигровых спутников!
– Замки гильдий с уникальной системой развития!
– Автоматическая система отлова и наказания игроков, использующих запрещенное программное обеспечение!
– Удобный трансмогрификатор.
– Профессиональная поддержка.
Основная задача команды "SirusTEAM" – создать поистине интересные условия игры, в которых никто не заскучает.
Мы ждем тебя, искатель приключений!
Sirus (Russian) News