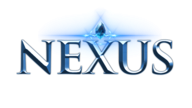 Visit Website
Community

0

Scripting

0

Population

0

Average
Realmlist: set realmlist logon.teamnexus.org
Discord: https://discord.gg/nqZsbD4
Realm Description

Nexus WoW – BETA
Our community recently added a new game to our list and looking for a new group of players.
Nexus Community has been around for 3 years and has a few games on the list, now including World of Warcraft.
Over the last year with Nexus Community and their staff, we decided to host a World of Warcraft server supporting Wrath of the Lich King.
Over the last few months, we have ensured the highest quality of content possible for everyone to enjoy. Currently
we have a Beta Test phase running to catch any bugs we have missed during our development and good rewards for those that report them.
With our in-house emulator, we are aiming for highest stability possible with weekly updates.
Our current features:
– Custom Anticheat System
– Free Starting Gear (Limited to your first character)
– Custom Quests & World Events
– Unique PvP Events
– Weekend Bonus Events
– Boosted Rates – (View website for rate numbers)
– Refer a Friend Rewards
Upcoming features:
– Bonus Arena Points
– Bonus Honor Points
– and much more…
… these are subject to change as we progress through the testing phase.
On our Discord, we are allowing players to suggest what they would like to see in Nexus WoW. Beta Testers will receive reward(s) (You can suggest your reward(s) for supporting us — rewards that provide player advantage will not be accepted)
*Notice: Not all features are available during the Beta Test phase. This also applies to our game content, as some content will be locked as the content is being completed and/or rewritten for the best functionality.
More information will be added as it becomes available.
Nexus Community | https://teamnx.net/
Nexus WoW | https://teamnexus.org/
Discord | https://discord.gg/nqZsbD4
Nexus WoW – Nexus Beta News