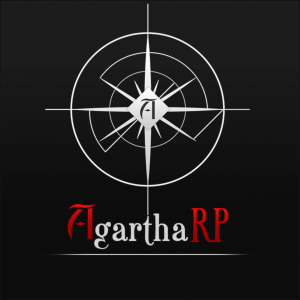 Visit Website
Community

0

Scripting

0

Population

0

Average
Battle for Azeroth Private Servers
Realmlist: SET portal "serveur.agartha-serveur.fr"
Discord: https://discordapp.com/invite/Er5DGrz
Realm Description

Agartha is a french roleplay server with a fan-made lore and access to most of the GM commands to make the roleplay easier.
Being able to speak french is required.
The version is 8.0.1 (BfA).
French description :
Agartha-RP est un serveur rôleplay basé sur world of warcraft, sur la version 8.0.1. Il permet une aventure dépaysante à tous les rôlistes s'aventurant dans ses terres avec son modèle de gestion unique et son équipe accessible et motivée.
Nous proposons avec ce serveur une expérience RP originale et immersive au travers d'une nouvelle notion de RP dépassant les termes de Semi-Strict et GM-RP. Notamment par le biais d'une gestion du rôleplay où les joueurs ont l'occasion de briller et de créer, le tout en étant appuyé par un staff impliqué dans l'animation et la régularité du Rôleplay proposé.
Agartha-RP est donc un serveur vous permettant de tout faire, et plus encore. Convenant à une communauté unie et active, le joueur aura toute la liberté d'un GM-RP tout en ayant le support, la qualité, et la quantité du RP semblable à un serveur hébergeant une trame. Remède à l'ennui, et occasion parfaite pour entrer dans la légende, passez les portes d'Agartha, et plongez-vous dans notre univers si particulier.
Agartha – Agartha News