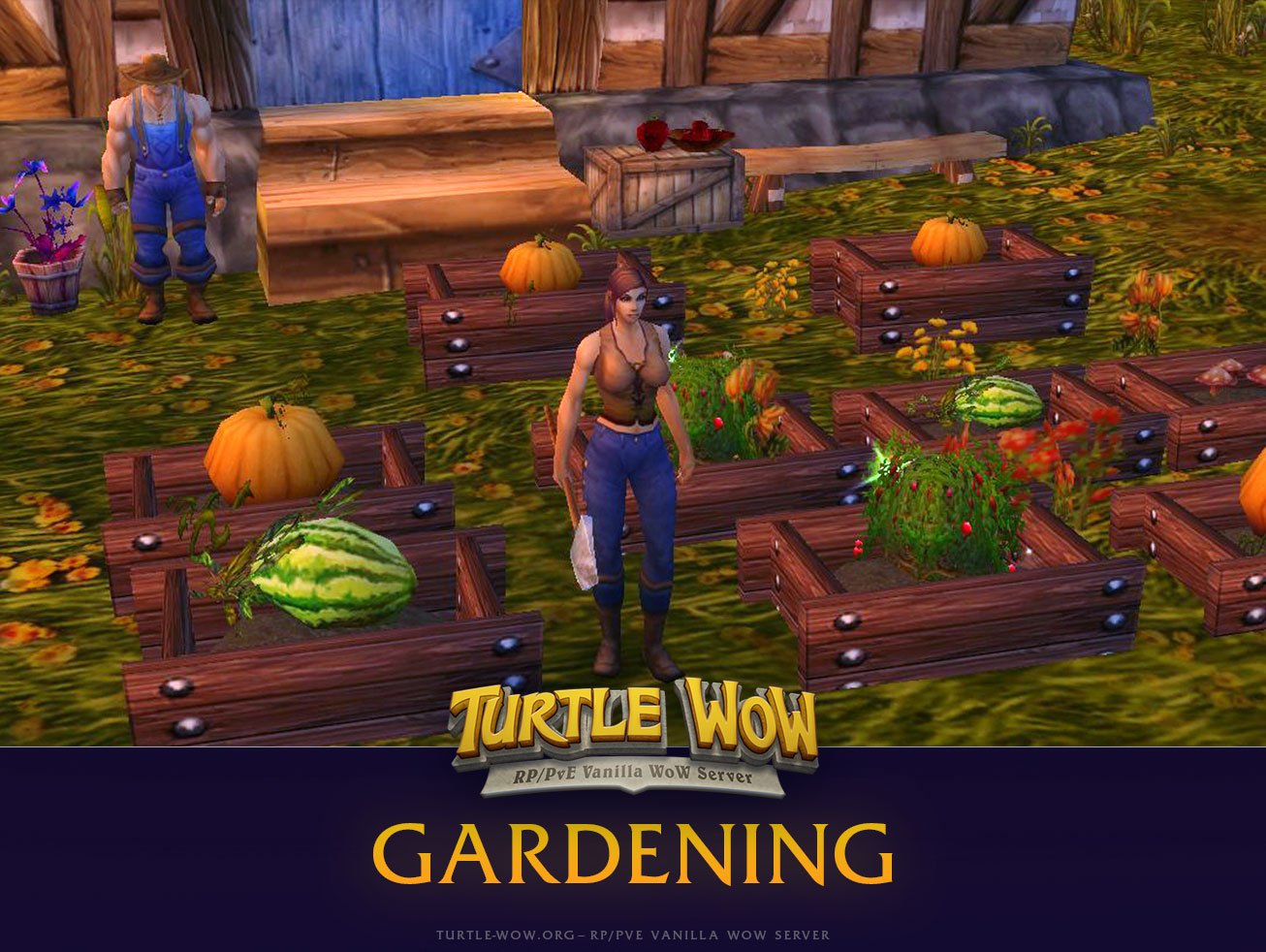 Hello! 🌿
Don't you love nature? Have you ever had a dream about setting your own garden?
Here on Turtle WoW you'll have your chance to make your dreams come true!
Introducing a new feature: Gardening
Grow your own food: plant the seed, water it, foster it, and enjoy the results of your hard work once it's fully grown! Yummy!
How does Gardening work?
Starting at level 20, take the quest "You Reap What You Sow" in Elwynn Forest or Mulgore.
This little adventure will teach you where to get 4 types of seeds with an accelerated growth rate.
After receiving a brand new shiny Shovel and your first Wooden Planter, you'll be ready to grow your first pumpkin!
How?
Make sure to have enough Refreshing Spring Water, Un'Goro soil, and of course, Seeds with you. Place the Un'Goro Soil and the Seeds carefully in your planter and be prepared to wait! Every 9 minute you'll have to water or fertilize the sproutling. And then, harvest it!
Release is planned for this Saturday.