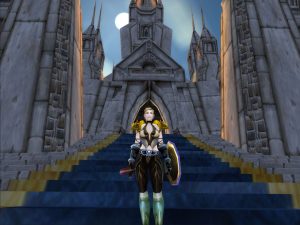 Vanilla WoW Guides
Guide Type: Classes
Class: Paladin
Here you can find a best in slot pre-raid gear list for Protection Paladins. This guide helps supplement our full Protection Paladin guide to tanking in WoW Classic.
Note that Intellect and Spell damage are not important on gear other then the shoulder enchant and your swap weapon. Consumables should do most of that job for you. The first item listed is the best, with a second best alternative listed second when available.
Helm
Neck
Shoulders
Cape
Chest
Bracers
Gloves
Belt
Legs
Boots
Rings
Trinkets
Weapon
Consecrate Swap Weapon
Sageblade
Enchant: 30 Spell Damage (Read Consecration under Abilities for explanation).
Shield
Libram